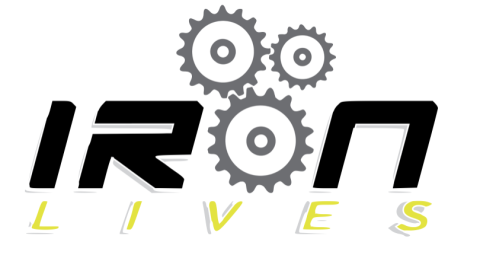 Written by Alyssa Wilson, University of Lynchburg Bonner Intern 
As a nonprofit organization that focuses on teenagers, IRON (I am Responsible for Overcoming Negativity) Lives did the majority of their programming inside K-12 schools until COVID-19 forced them to expand their work into public community spaces.
Since the organization has been running, IRON Lives has not had a space of their own to host programming and events until now. 
Part of IRON Lives' mission is to help teens overcome negative pressures and mold them into responsible young adults through different programs that nurture their sense of self and well-being.
The organization's new space in downtown Lynchburg at 1000 Jefferson Street is opening the door to new partnerships and possibilities for the teens in their program. 
The large, brightly lit space is a neighbor to a music studio called Music is Forever, that the organization is collaborating with to launch their new Amplify program. 
Teens will partner with the studio to learn how to make music, what it takes to endeavor in a career with music and eventually end the program with an album under the belt. 
The new home of IRON Lives will be used to host an album release party in addition to the multitude of other programming and events in the organization's future. 
In order to be able to officially move into the space, the organization is seeking easy-to-move furniture so that the open area can readily be used for larger events, like an album release party. 
"We try to be very intentional about providing positive opportunities for teens," says Executive Director Allison Jordan. 
These opportunities include mentorships between passionate adults in the community and the teens whose interests align with them. The program is seeking community members who are willing to take a teen under their wing and teach them how to "adult" and find their way in the world. 
A future collaboration in the works between Park View Community Mission and IRON Lives will be a cooking program that teaches teens how to cook and prepare different food that is sent home in Food for Thought bags. 
More information to come on this collaboration soon. 
To learn more about IRON Lives and their upcoming programs and events, visit their profile on SHARE Greater Lynchburg.