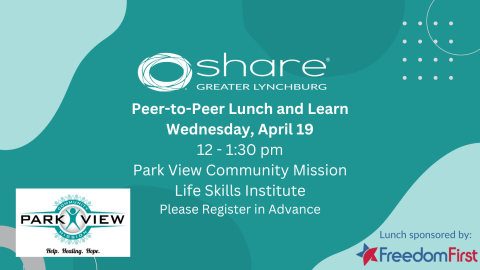 On Wednesday, April 19 from 12-1:30pm, we will gather at Park View Community Mission's Life Skills Institute (2323 Memorial Ave, Suite 26) for lunch and a time of sharing, followed by a presentation and tour.
Come take a deep dive on Park View Community Mission's six programs. You will leave with a thorough understanding of what PVCM offers, the referral processes, and how we, as nonprofit partners, can best collaborate together to strengthen our community.
A boxed lunch to include a sandwich, chips, cookie, and water will be provided, sponsored by Freedom First.
CLICK HERE to register!