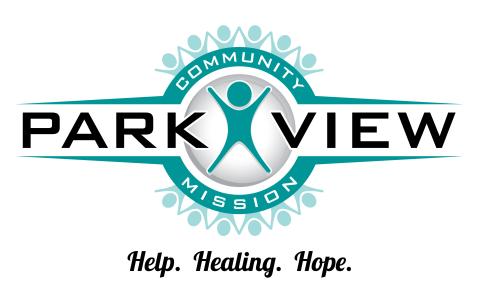 Written by Alyssa Wilson, University of Lynchburg Bonner Intern 
This week, Lynchburg City Schools opened its doors to students for the start of a new school year. What does it take for a student of any age to succeed in school? It takes a village of people and services to ensure a child's success, but one thing that is crucial to every student is a regular, nutritious diet. 
While students may receive breakfast and lunch during the school week, many go home to empty pantries on the weekends, which inhibits their ability to learn and grow. Food for Thought was started by parents within the school system to address this issue. Overtime, Food for Thought merged with Park View Community Mission and became one of their widest reaching programs. 
In the past, students in need have received a food bag that contains seven meals and four snacks, enough to ideally last the child until Monday. This past school year Food for Thought served 1,000 students per week through their meal bags, pantries at community centers and on college campuses. "If we tell students that education is a way out of poverty, let's make sure they have the nutrition they need in order to do that," says Todd Blake, Executive Director of Park View Community Mission. 
Starting this school year, Lynchburg City Schools and Food for Thought are teaming up to make some changes within the program. Instead of weekly food bags, a pantry will be placed in each school so that students are able to choose what they would like to eat. This change will give students more "agency and choice", says Blake. In addition to giving students more autonomy, this change will also reduce food waste because children are able to choose food that they enjoy.
It takes about 2,000 volunteer hours per month to run Food for Thought efficiently. Park View Community Mission has many dedicated volunteers across all of their programs, but more volunteers are always needed and welcomed. All ages are able to volunteer in packing food bags, helping work the food pantry, or assisting in warehouse projects that will surround a variety of different jobs. 
Park View is strong in their belief that all ages can and should volunteer within their community. Blake says, "Volunteering changes the way we see and know our neighbor." Blake's own daughter volunteered with her soccer team at Food for Thought, showing that all groups can volunteer to make a difference as well. 
In 2022, Park View served 113,000 neighbors across their different programs. It takes a lot to run a nonprofit in Lynchburg that has such a wide reach. In order to continue to serve the community, the organization hosts fundraisers like the upcoming "Night at the Masquerade" event that is being held on September 9 at The Virginian Hotel. There are only four tables remaining for the event. The "Boots & BBQ" event on September 19 at Cedar Oaks Farm is sold out.
Park View welcomes donations and volunteers at all times. Community members can donate and/or search for volunteer opportunities by visiting Park View's SHARE Greater Lynchburg profile.